II Festival Afroempreendedor - Event Report
Date

Thursday 18 March 2021

Location

Online, Brazil (The Americas)

Organisers

Tamila dos Santos, AFROIMPACTO
On Saturday 6th March 2021, the eleventh Open Data Day took place with people around the world organising hundreds of events to celebrate, promote and spread the use of open data. Thanks to generous support from key funders, the Open Knowledge Foundation was able to support the running of more than 60 of these events via our mini-grants scheme.
This event received an Open Knowledge Foundation mini-grant thanks to support from the Latin American Open Data Initiative.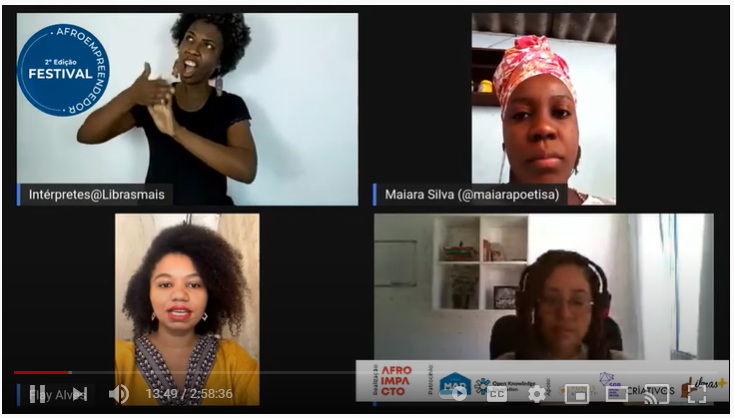 How did your event celebrate open data?
We held a three-day event on various aspects of the black population. On the third day we focused on open data. We talked from the basics, about why we are in the data age and how it affects the lives of black people specifically.
Lessons learned from your event
We still have a long way to go to make the discussion about data accessible to everyone. It is important to create more spaces for discussion on this subject in a simple way.
Why do you love Open Data Day?
It was the possibility of offering new perspectives for black people in relation to technologies and social issues.