Open Green Map 2 - OGM2 and YOU! - Event Report
Date

Tuesday 9 March 2021

Location

Online, United States (The Americas)

Organisers

Wendy Brawer, Green Map System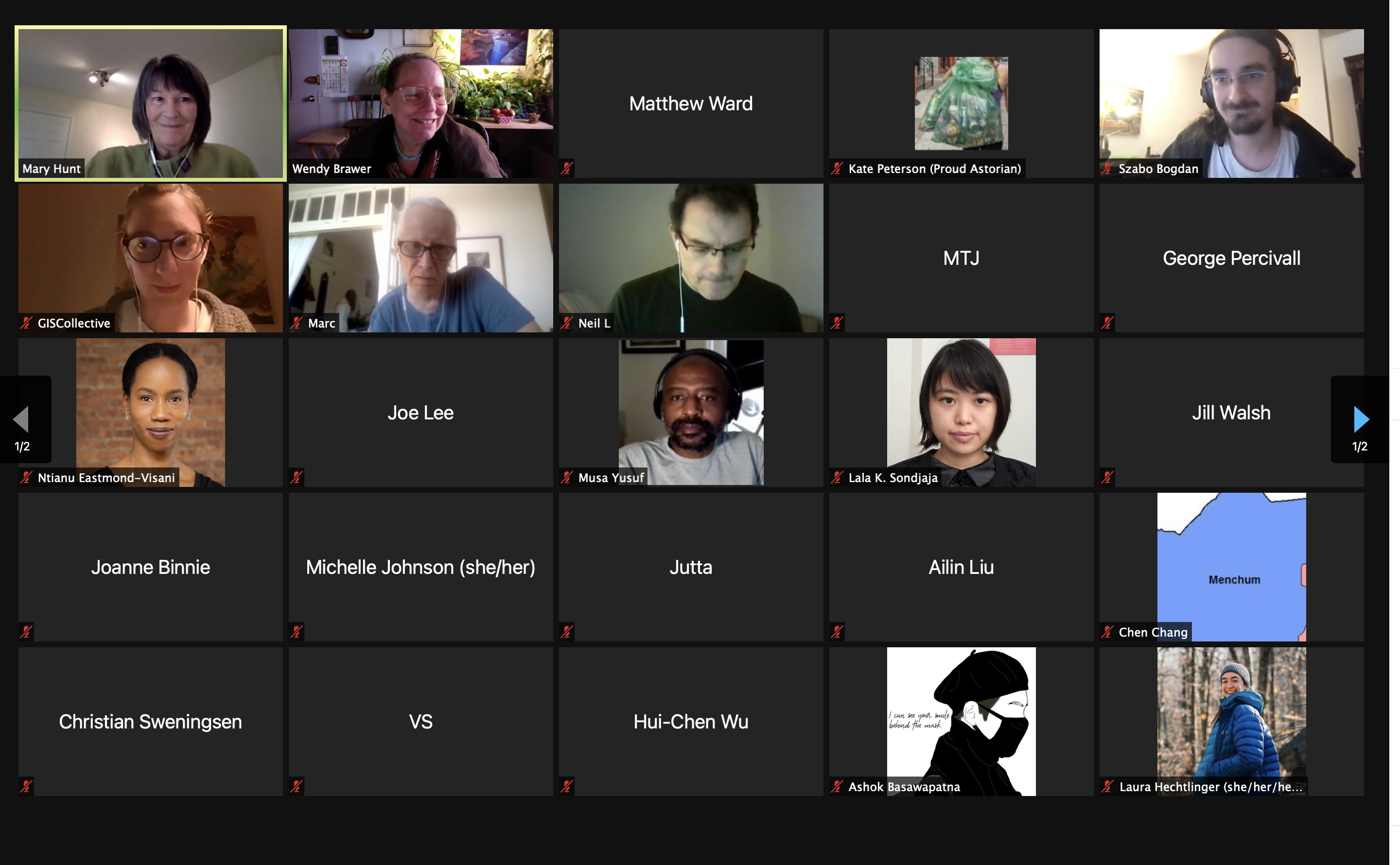 How did your event celebrate open data?
Our nonprofit is 25 years old. Green Map System became a 'start open' in 2018, when we opened all of our map making tools, green living icons and engagement practices. As a locally-led global sustainable communities network that has impacted 65 countries, we have lots of locally-led strategies and history to share. Most excitingly, for Open Data Day 2021, we introduced OGM2!

This panel focused on the new Open Green Map platform, OGM2, designed by open source developers, the GIS Collective, for Green Map communities charting local nature, culture and sustainable living resources. Still in beta, it's adaptable for engaging a diversity of local voices and issues. Check out the list of features, as well as the video and deck from this event, our tutorials and demo days at http://GreenMap.org/stories/ogm2

Our event opened with background on the Green Map movement from director Wendy Brawer, followed by the GIS Collective's Alexandra Casapu and Bogdan Szabo with the inside story on OGM2. There are already more than 30 Open Green Maps on the new platform, and Mary Hunt of FEEDJeffCo contributed her methodology for ensuring an effective process and powerful map for her community's well being in Washington state. Discussion followed.

The OGM2 webapp is quite adaptable. Each map can have any size team behind it (4 levels of permissions; anyone can suggest sites, too), and you can make multiple maps and display the features (sites, lines or areas) which can have several icons, images and sounds on each description. It utilises Open Street Map, and unique base maps and icon sets are possible. You can import several kinds of data, export data (and allow others to) or embed these interactive maps. It's free for non-commercial projects, too.
Lessons learned from your event
We invite you to watch the video and peruse the slides while considering what a Green Map can do for your community. Reach out to us any time - we're glad to help you strategise - or simply register and get your map rolling on OGM2. See the platform and get involved at http://new.opengreenmap.org

We always learn from open events, such as the 2012 Open Knowledge #OKFest in Helsinki! At ODD 21, we wished we would have asked everyone 'in the room' to share something about their related community mapping interests and generated more synergy and questions. A simpler faster way to engage the public is being tested with our new Campaign feature, and should be available soon.
Why do you love Open Data Day?
It's a chance to expand possibilities, exchange knowledge and engage new people.
Did you or your team produce any resources (datasets/tools/maps/code/etc) during your Open Data Day celebrations?
The slides from our event can be viewed at the following links:

Overview https://www.greenmap.org/sites/default/files/2021_open_data_day_ogm2_.pdf

Case study https://www.greenmap.org/sites/default/files/positioning_of_green_map_to_organizations_-_mary_hunt_feedjeffco_3-21_odw.pdf