Create a glossary of commonly used technical terms with their translation in the Nepali language - Event Report
Date

Sunday 21 March 2021

Time

10:00 (NPT)

Location

Nepal (Asia & The Pacific)

Organisers

Nepal Open Source Klub
On Saturday 6th March 2021, the eleventh Open Data Day took place with people around the world organising hundreds of events to celebrate, promote and spread the use of open data. Thanks to generous support from key funders, the Open Knowledge Foundation was able to support the running of more than 60 of these events via our mini-grants scheme.
This event received an Open Knowledge Foundation mini-grant thanks to support from the Foreign, Commonwealth and Development Office.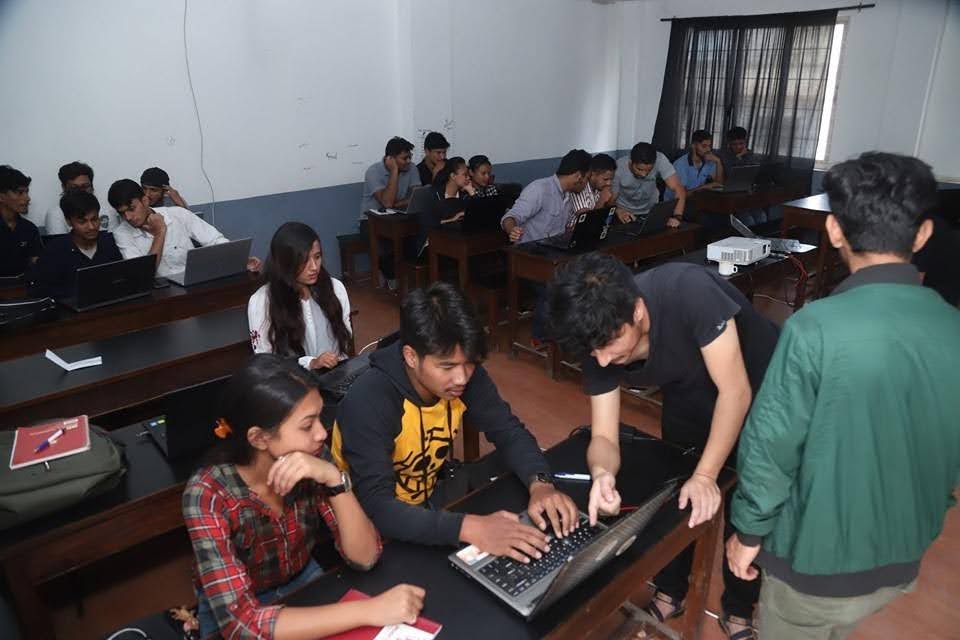 How did your event celebrate open data?
We celebrated Open Data Day 2021 on Sunday 21 March. We started our event by familiarising attendees with "Open Data and its importance". We had 15 participants and most of them were not familiar with open source tools and technology. We visited two popular open data portals of Nepal - https://opendatanepal.com and http://data.opennepal.net. NOSK member Saroj Bhattarai showed participants how to browse and contribute to the portals.

Next, we had a session on git and Github where NOSK member Ashish Tiwari taught attendees the basics of git and Github. We started by installing git and run useful git commands. We end our git session by assigning homework to the participants. Each participant is expected to make a pull request in our Github repo. NOSK Member Poshan Pandey presented a very simple workflow of web scraping and taught participants to develop a very simple Scrapy Spider that scraps a Goodreads website.

As a final session of our event, we created a CSV file containing important technical words that are used on a website, mobile apps, and desktop applications. Then we tried to translate them into the Nepali language.
Lessons learned from your event
Though open data, open-source tools and Linux are very important topics, we found many students are not aware of it. We invested a significant portion of our time in introducing open-source tools. We also felt we tried to pack many events on a single day making our event very hectic.
Why do you love Open Data Day?
We love Open Data Day because celebrating it gives us a sense of being a part of the global community. We always took Open Data Day as a networking and learning opportunity.
Did you or your team produce any resources (datasets/tools/maps/code/etc) during your Open Data Day celebrations?
All the resources used during the Open Data Day can be found at https://github.com/officialnosk/Open-Data-Day-2021