Scoping out a Farmers Geo Map in Africa to better food traceability and security - Event Report
Location

Online, Uganda (Europe, Middle East & Africa)

Organisers

[email protected], Makerere University
On Saturday 6th March 2021, the eleventh Open Data Day took place with people around the world organising hundreds of events to celebrate, promote and spread the use of open data. Thanks to generous support from key funders, the Open Knowledge Foundation was able to support the running of more than 60 of these events via our mini-grants scheme.
This event received an Open Knowledge Foundation mini-grant thanks to support from Mapbox.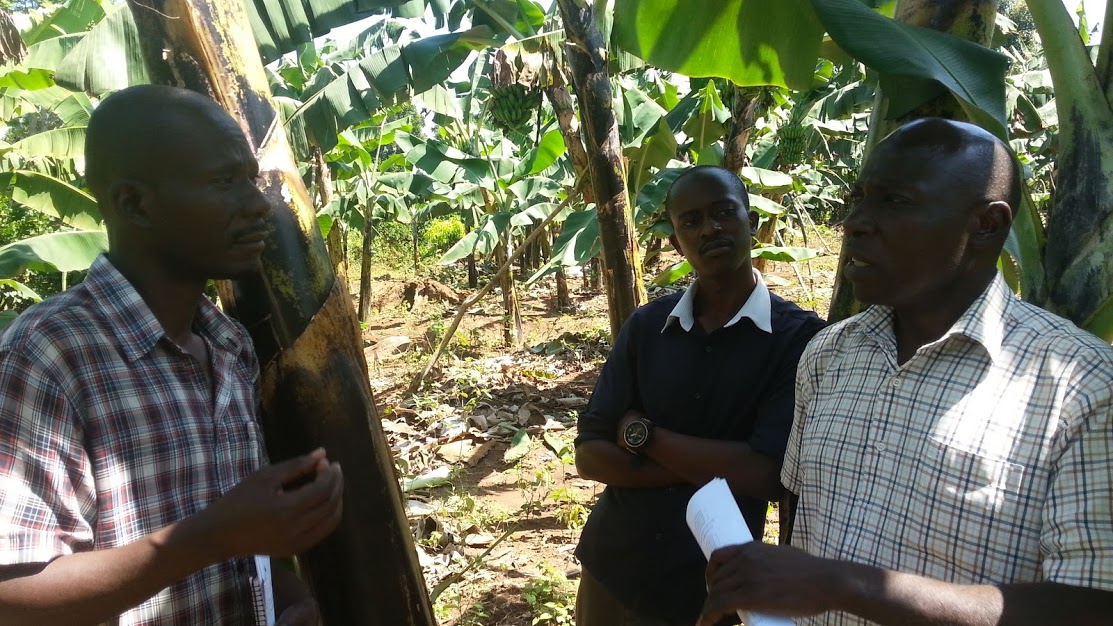 How did your event celebrate open data?
We held a virtual and physical farmer consultation with the key stakeholders involved in the Data4Ag use. This involved a farmers organisation representative, GODAN Africa champions and Mukono District NGO forum board member. The virtual meet-up was done on Zoom to follow-up with the code of conduct for data and we had around 8 participants.

We shared success stories and case studies on how open data is used in creating farmer's map. This included using farmer's profile data as a test case and the use of QGIS tool. This was done with reference to the article released by CTA as a guide; "Farmer profiling: Making Data Work for small holder farmers by CTA".

We designed use cases based on what data the farmers map would have. This involved designing of data flows and streams (including on-farm data, off-farm data, aggregated data, imported data and exported data).

We used design thinking to realise the layering and data flow of the Farmers Geo Map. This was done with a farmer in "Mukono District" who was doing banana plantation farming.

We came up with action points which have sparked off the need to incorporate the data code of conduct into the shaping of the Farmers Geo Map. Post workshop engagements with GODAN data research expert will take place to understand the value of the code of conduct and how the farmers and small holder AgData structures will be strengthened.

The event paved the way for a partnership with Youths in Technology and Development Uganda which is currently leading the piloting of Data4Ag code of conduct in Uganda.
Lessons learned from your event
• Open data and its benefits should be realised in small holder farmer organisations, local government and central government.

• A code of conduct is a key in strengthening the transparency in opening and sharing of key data by the farmers and other data consumers.

• Open data workshops should be emphasised at district levels. This will help farmers organisations and agricultural workers to share the success stories and learn new practices in using of on-farm, off-farm, imported and exported data in understanding the performance of their farming practices and realisation of the agricultural value chain.

• Capacity development programmes on the use of key data for farmers should be designed to ensure continuity of the open data programmes and to strengthen the decision-making pillars for the farmers, farmers' organisations, agribusinesses, policy makers, ministries and other key stakeholders.

• Open data courses should be incorporated into the curriculums for undergraduate students who take on courses involving data science, agriculture, environment, engineering, ICT to mention but a few. This will promote innovation and creativity among innovators.
Why do you love Open Data Day?
Open Data Day is the day any data enthusiast would want to celebrate like a New Year. It is a day where majority of service providers who run on data-driven models would want to share their success stories and impact that open data has had in promoting sustainable development.